2012 Awards for Professionalism

The Awards for Professionalism sponsored by the Network Professional Association® (NPA), in conjunction with Interop, Microsoft, GITCA, Cisco Press, Windows IT Pro and Agile IT announce two winning individuals in the area of IT professionalism. The international contest for the Awards for Professionalism honors individuals working as network computing professionals. Selection is based on meeting the ideals of the Network Professional Association, the advocate for the network computing professional, including contributions to the community and industry and professionalism practiced in the workplace. Winners will receive a specially designed personalized trophy, a one-year membership in the NPA and a Cisco Press prize pack with multiple books of their choice.

Congratulations to our esteemed winners in the following categories:

The Best Networking Professional – Career Achievement Award is awarded to an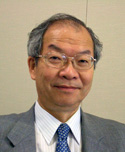 individual who has demonstrated the highest levels of integrity, professionalism and ethics throughout their career. Professor Tadao Saito, CTO Toyota, is a global top pioneering leader, inventor, researcher and innovator shaping business, industry, research, education, government policies, international standards and society. Tadao is the CTO of a global Fortune 8 company with revenues of 221.7 Billion. Prior to joining Toyota, Tadao invented digital switching that laid the foundation for "all" digital communications including voice communications and the internet.
Professor Saito is recognized for his lifetime contribution to the IT profession — for his work in a variety of subjects related to digital communication and computer networks, — for his contributions to the community by involvement in standards and policy organizations.
His first patent from 1964 is on digital time division switching networks and he invented both Time-Space-Time and Space-Time-Space time division switches which are the core technology for time division (TDM) telephone switching systems globally used since 1975. Although voice switching is now shifting from TDM to IP, Tadao's switching principle is still the core technology in traditional voice switching systems generally used in the world. His research includes a variety of communication networks and its social applications such as ITS (Intelligent Transport System). Saito is also the chairman of New Generation IP Network Forum of Japan.
Included in his past research from the 1970's, Saito was a member of the designing group for the Tokyo Metropolitan Area Traffic Signal Control System. This system was designed to control 7000 intersections under the Tokyo Police Authority.
Tadao authored two books on electronic circuitry, four books on computers and two books on digital communication and multimedia. He also worked on a variety of "deregulation of communication services" to form a legal framework suited for advanced network technology in Japan. From 1998 to 2002 he was the chairman of the Telecommunication Business Committee of the Telecommunication Council of the Japanese government and contributed to regulatory policy of telecommunication business for broadband networks. Based on the new regulations, Japan now has a penetration of optical fiber involving 40% of total households, which is No.1 in the world.
Tadao is also the Japanese representative for the International Federation for Information Processing (IFIP) General Assembly and Technical Committee 6 (Communication Systems). He is a life fellow of the IEEE and honorary member and life fellow of the IEICE.
The members of the Awards for Professionalism truly applaud the work of Professor Tadao Saito, an outstanding member of the Professional IT community.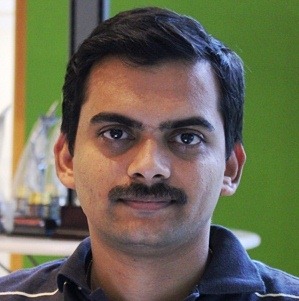 Top of the Mark - Volunteer Award honors the networking professional who has made the most effective combination of the ideals of professionalism and is a notable example of the best in giving back through selfless effort. Ravikanth Chaganti is a valued volunteer the Bangalore IT community. He demonstrates the enthusiasm and commitment desired in the eyes of his peers.
Ravikanth has over 11 years of experience in the IT industry and is known for his willingness to share his knowledge with his peers and the technical community. Ravikanth has been one of the instrumental personalities behind the success of Bangalore IT Pro user group (https://bitpro.in). He joined the group in 2009 and was awarded the community star award for that year. He soon became one of the four leads of this user group and started working on improving the user group experience. Through his leadership, Ravikanth enabled UG meets at Dell Inc. offices and this helped the UG speakers showcase exciting demos of the technology they were introducing. Ravikanth also worked with several of his coworkers at Dell to encourage them to speak at Bangalore IT Pro user group meetings.
Ravikanth has been a very active member in the Windows PowerShell community. He has authored several technical articles along with two very successful free e-guides. These e-guides -- combined -- were downloaded for almost 40079 times. He regularly posts on his blog at https://www.ravichaganti.com. His blog gets almost 12000 visits a month and is one of the most popular PowerShell blogs. Through this blog, Ravikanth shares his knowledge with the community and helps answer their questions.
Through his relations in the PowerShell community, Ravikanth brought together some very powerful and influential people from the community to build an exclusive online magazine for PowerShell -- the PowerShell Magazine (https://www.powershellmagazine.com). Through this magazine, he encouraged several community members to come forward and share their PowerShell knowledge. This has been a great success and published several articles from the community members. Ravikanth has been a Microsoft Windows PowerShell MVP for two years now. He was first awarded MVP in the year 2010!
He is also a very active member of Stack Overflow forums and Microsoft TechNet forums where he helps other member with their PowerShell related questions. Ravikanth is also a public speaker and can be heard speaking at various industry events within India and outside.
Ravikanth says, "I am very excited to receive this award and join the elite community of NPA awardees. The award for community contributions shows how much the community cares for people who give back. Thanks NPA! This award is certainly an energy booster!"
This year's awards will culminate with a dinner celebration May 7 during Interop in Las Vegas at the Bayside Bay Buffet in Mandalay Bay. NPA members, Consortium partners as well as and past and present winners are invited to attend!
Candidates for the Awards for Professionalism are evaluated based on the nomination information provided. The judging panel looks at various aspects of the submission including whether the submission is complete and responsive to information requested, and can be validated by references and public sources. Evaluation includes to what degree has the nominee demonstrates technical competency, exhibits the tenants of the "Code of Ethics", leadership, and contributes to the technical community and the welfare of society. Consideration is given for IT certification and higher education, participation in industry professional associations, contributions to the knowledge base of technology, public speaking, and peer stature. Each category is weighted to emphasize the best representation of the award.
Copyright Network Professional Association® 2002-2022.
All Rights Reserved